This post covers paid iPhone and iPad apps that have been made available for free for a limited time by their developers. BGR is not affiliated with any developers. There is no way to tell how long they will be free. These sales could end an hour from now or a week from now — obviously, the only thing we can guarantee is that they were free at the time this post was written. If you click on a link and see a price listed next to an app instead of the word "get," it is no longer free. The sale has ended. If you download the app anyway, you will be charged by Apple.
Rapto – Rap with AI
Normally $0.99.
Ever wished that you could turn your normal day into a rap song?
I'm guessing probably not.
But hey, this is the kind of thing you don't know that you want in your life until you try it out!

Rapto lets you create music using artificial intelligence & your camera.

Simply point the camera towards any object around you and Rapto will use it's inbuilt neural network to "understand" the object & create rap music!

*Note – Rapto does not send images to any remote servers to do the image processing. You don't even need an internet connection actually, so feel free to bring up Rapto next time you want to pass time in an aeroplane!
Sooshi
Normally $1.99.
Sooshi is all about one of the most delicious foods. Whether you are new to the whole topic or you are already a fan of sushi: You will find tons of information about what sushi is, how to prepare sushi and where to find the best sushi places.

Five different categories are offering you a wide variety of information and many topics to discover. Everything was designed and painted from scratch, to achieve highly aesthetic images and views to make the preparation of sushi the biggest possible pleasure for you!

***

SUSHI:

Sooshi provides the most common sushis and an instruction for each traditional type for preparing delicious sushi by yourself. You can interactively browse through the how-tos.
Our app deals with the following traditional sushi types:
• Maki
• Nigiri
• Gunkanmaki

UTENSILS:

For making sushi you will need several utensils. So we added the most important ones to a small list for you, where you can find information about how to deal with each utensil.

FISH:

The most important thing for great sushi is, of course, the fish. Without good fish you won't have good sushi. That's the reason why we made a whole section in our app about fish.

INGREDIENTS:

Cooking sushi rice is not easy. But we will help you! Our small cooking tool will assist you in every step for a great result. And of course there are many more ingredients, but don't panic: We'll walk you through.

RESTAURANT FINDER:

With the restaurant finder in sooshi you are able to find the nearest sushi-restaurant.
The app takes your current GPS coordinates and uses the Foursquare API to find the best and nearest spot for you to eat some delicious sushi.
RoomScan Pro
Normally $0.99.
RoomScan Pro is the only app with three great ways to get a floor plan, making sure it always gets the job done:

1. Augmented Reality Scanning — new in iOS 11, use your iPhone 6s, iPhone SE or above's camera to scan the floor and accurately add walls in seconds.

2. Touch Phone Against Walls — perfect where the view of the floor is blocked or poorly-lit, just touch your phone against each wall for a rapid plan.

3. Draw Manually & Use Laser — take advantage of slick integration with Leica & Bosch laser measures to get precise measurements onto your plan in moments.

RoomScan Pro can scan building exteriors, yards and gardens too, with the ExteriorScan & PlotScan features.

Export, saving, sending and printing of your plans as standard image files is completely free and unrestricted. Optionally you can buy Export Credits for PDF, CAD and other formats.

"This app is incredible. It draws a floor plan after you tap it against the wall a few times." — LIFEHACKER
"It's incredibly simple, but seems to work really well." — HUFFINGTON POST
"You can trade your tape measure for this slick app called RoomScan" — GIZMODO
Fuel
Normally $0.99.
Want to know how much fuel your car is using? What kind of petrol costs your upcoming trip will involve?

You can work all that out quickly and easily with Fuel. You can manage multiple vehicles with this application, set your own fuel types and record each time you fill vehicles.

Total mileage and difference from last top-up are possible so there's nothing to stop you calculating exact costs – per kilometre or per year.
The app also enables the creation diagrams for usage and prices. It's easy to use and comes with a clear menu.

Features at a glance:
• Units of measure adjustable to meet the desired format
• Statistics/diagrams on consumption, fuel prices, and vehicle costs
• App requires no internet connection
• Option of creating more than one vehicle
Download & Read PRO
Normally $2.99.
Doc Reader PRO – instant files downloader and reader for your iPhone, iPad and iPod touch:
-Download files: DOC, XLS, PDF, TXT, IMG, PNG, JPEG and more
-Manage files: rename, move, Zip / UnZip, delete
-Advanced PDF editor
-Advanced Image Editor
-Edit office files: DOC, XLS, TXT
-Share files: iTunes, WiFi, iCloud, DropBox, Google Drive, Evernote, Box

Web Browser
-browse and download all types of documents in a single tap
-supported formats: DOC, XLS, PDF, TXT, IMG, PNG, JPEG and more
-supported download features: pause, restart, cancel
-download status: percentage, time

File Manager
-create folders
-rename files and folders
-move to folder feature
-Zip / UnZip files
-delete files or folders
-documents slide menu

Sharing
-WiFi sharing
-MultiCloud suport: iCloud, DropBox, Evernote, Box, Google Drive
-Open In feature
-iTunes sharing

Editor
-Advanced PDF editor: underline, draw, add text, delete text
-Advanced Image editor: insert stickers and text, crop and change image orientation, tilt shift feature and more
-DOC, TXT, RTF text editor
-xls, doc, png, jpg, txt, rtf preview
Budget and expense tracking
Normally $2.99.
Where did your money go? Try easy and simple expense tracker, It will tell yo. Not confusing or complicated to use! Perfect for tracking expenses quickly and completely. Exactly the type of app you looking for to compliment your busy lifestyle! Try it!

– Budget, help you save money, set a goal!
– Calendar, get your freely replacement query, navigate!
– iCloud backup to help you protect data security, free replacement devices, sharing data between multiple devices!
– Reports, help you analyze, statistics at any date!
– Export excel (CVS) data, you can edit data on the PC side, let you to do more complex data statistics!

– Multiple currency conversions, automatically calculated according to the exchange rate, update the latest Exchange rates to facilitate the travel of your life!
– Edit the categories of cost, depending on your lifestyle, edit their own categories!

– Rich technical support, mature technology team, senior technology architect, ensuring continuous updates!

Enjoy it!
Download Budget and expense tracking
Dracula Halloween Emoji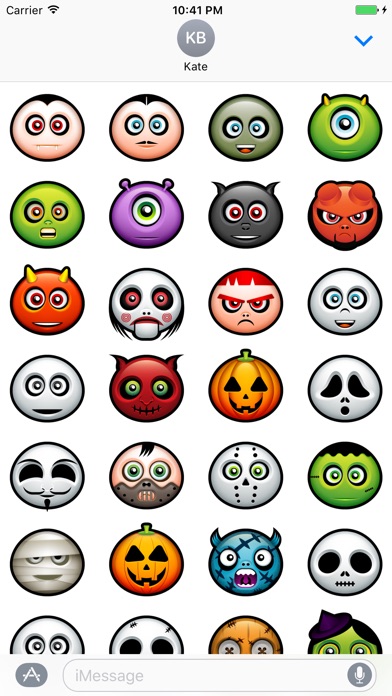 Normally $0.99.
Love Halloween? Or Dracula face?

Use these 30 crazy emoji stickers to express yourself in a fun way to your friends and family!
Download Dracula Halloween Emoji
Play Video
Normally $0.99.
Playtube allows you to organize youtube videos in playlists, view history of watched videos and bookmark videos.
Features:
– Play Top 100 songs or top 100 from different generes.
– Manage playlists: Create, rename or delete.
– Search music videos by keyword.
– Double Tap on video to zoom in and out, one tap to dismiss controls.
– Works on background.
– Lyrics button (when a available)
– Sleep timer: scroll player controls to the left
– Multiple action on playlist: delete and add to playlist
– Quick automatic search on history, favorites and playlists
Week Calendar Pro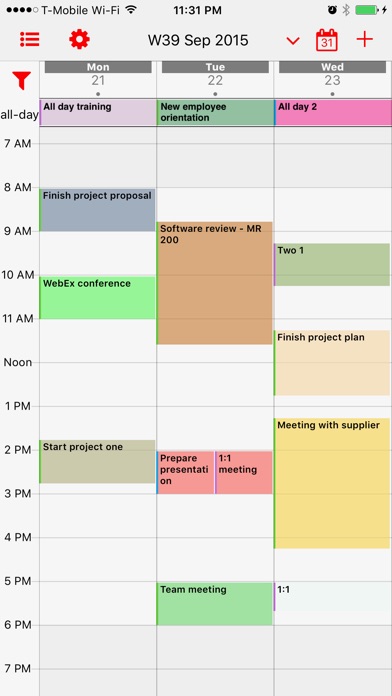 Normally $1.99.
A different approach to working with calendars. Fully customizable week calendar to link all your calendars to. Week Calendar Pro allows you to fully customize what you what to see on your calendar through a nice drop down preset that you can quickly switch between.
Add unlimited presets to filter out:
– Days (show/hide any day)
– Select which calendars to show
– Select up to three working weeks (15 days)
– Zoom in/out on hours or view 24 hours
– Select which day is first day of week
– Tap and hold to add new event
– Drag existing events to reschdule
– and many more to discover …
FlyGuy by TVM
Normally $0.99.
The Guy Father of indie gaming is now available on iOS. This classic game is not a game, it is an experience. Navigate FlyGuy through the sky in a whimsical daydream that will surprise and delight players of all ages.
Source: BGR