Net Neutrality – Internet service providers like Comcast and Verizon may soon be free to block content, slow video-streaming services from rivals, and offer "fast lanes" to preferred partners. For a glimpse of how the internet experience may change, look at what broadband providers are doing under the existing "net neutrality" rules.
When AT&T customers access its DirecTV Now video-streaming service, the data doesn't count against their plan's data limits. Verizon, likewise, exempts its Go90 service from its customers' data plans. T-Mobile allows multiple video and music streaming services to bypass its data limits, essentially allowing it to pick winners and losers in those categories.
Consumers will likely see more arrangements like these, granting or blocking access to specific content, if the Federal Communications Commission next month repeals Obama-era net neutrality rules that ban broadband providers from discriminating against lawful content providers. The commission outlined its proposed changes on Tuesday, and published them Wednesday. The proposal would also ban states from passing their own versions of the old rules. Because Republicans have a majority in the agency, the proposal will likely pass and take effect early next year.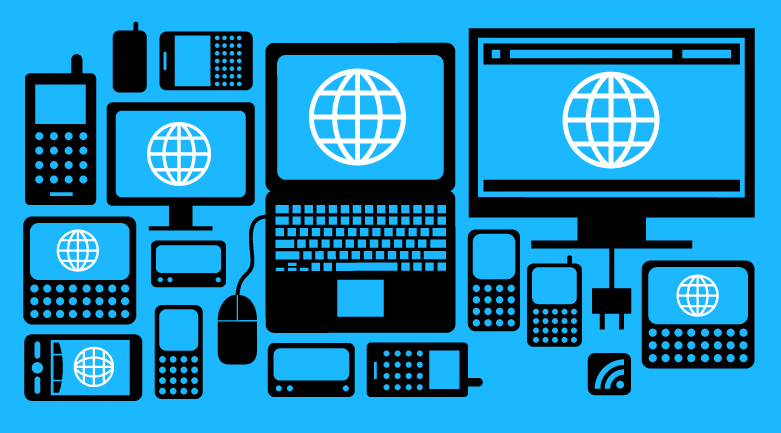 Because many internet services for mobile devices include limits on data use, the changes will be visible there first. In one dramatic scenario, internet services would begin to resemble cable-TV packages, where subscriptions could be limited to a few dozen sites and services. Or, for big spenders, a few hundred. Fortunately, that's not a likely scenario. Instead, expect a gradual shift towards subscriptions that provide unlimited access to certain preferred providers while charging extra for everything else.
Net neutrality advocates have long worried that these sorts of preferential offerings harm competition, and by extension, consumers, by making it harder for smaller providers to compete. A company like Netflix or Amazon can likely shell out to sponsor data, but smaller companies don't necessarily have the budget.
"Net neutrality is incredibly important for small startups like Discord because all internet traffic needs to be treated as equal for us all to have access to the same resources as the big companies," says Jason Citron, co-founder and CEO of the videogame-centric chat and video-conferencing app Discord. Citron's company is well funded and boasts 45 million users. But it competes with larger players like Microsoft's Skype, Google's Hangouts, and Facebook's WhatsApp. Even if Discord can offer a better experience for gamers, bigger companies might be able to gain an advantage by partnering with broadband providers to prioritize or subsidize their apps.
For even smaller video providers, the end of net neutrality could be dire. "We believe this would affect more than just our voice and video equipment, but our entire ability to host folks interacting across our services," says Nolan T. Jones, managing partner and co-creator of Roll20, a video-conferencing and community platform for tabletop role-playing gamers.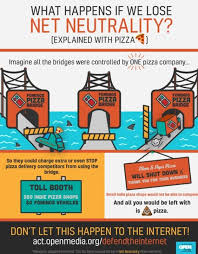 The FCC ruled earlier this yearthat these data exemptions, known as "zero rating," are permissible under the current net-neutrality rules. Once those rules go away, the companies will be free to experiment with more drastic measures, like slowing connections to data-hungry apps.
Even Verizon's "unlimited" plans impose limits. The company's cheapest unlimited mobile plan limits video streaming quality to 480p resolution, which is DVD quality, on phones and 720p resolution, the lower tier of HD quality, on tablets. Customers can upgrade to a more expensive plan that enables 720p resolution on phones and 1080p on tablets, but the higher quality 4K video standard is effectively forbidden.
Meanwhile, Comcast customers in 28 states face 1 terabyte data caps. Going over that limit costs subscribers as much as an additional $50 a month. As 4K televisions become more common, more households may hit the limit. That could prompt some to stick with a traditional pay-TV package from Comcast. 
It's not hard to see how companies could push these ideas further. Comcast could take a page from Verizon and stop customers from accessing any 4K content unless they pay for an unlimited account. And it could charge companies to sponsor data for their customers.
For now, Comcast says that's off the table. "Comcast does not and will not block, throttle, or discriminate against lawful content," Comcast Cable president and CEO Dave Watson wrote in a blog post Tuesday. AT&T and Verizon did not answer questions about future plans, but spokespeople pointed to blog posts saying the companies support the open internet.
But even without a dramatic departure from current practices, the future internet, then, could look a more extreme version of today's mobile plans, with different pricing tiers for different levels of video quality for different apps. That means more customer choice, but perhaps not in the way anyone actually wants.
Republican FCC Chair Ajit Pai argues that Federal Trade Commission will be able to protect consumers and small business from abuses by internet providers once the agency's current rules are off the books. But that's not clear.
Democratic FTC commissioner Terrell McSweeny tells WIRED that the FTC is only an enforcement agency. It doesn't have the authority to issue industry-wide rules, such as a ban on blocking lawful content. In many cases, she says, the agency might not be able to use antitrust law against broadband providers that give preferential treatment to their own content or to that of partners.
"The FTC stands ready to protect broadband subscribers from anticompetitive, unfair, or deceptive acts and practices," acting FTC Chair Maureen K. Ohlhausen said in a statement Tuesday.
The good news is the internet won't change overnight, if it all. Blake Reid, a clinical professor at Colorado Law, says the big broadband providers will wait to see how the inevitable legal challenges to the new FCC order shakeout. They'll probably keep an eye on 2018 and even 2020 elections as well. The courts could shoot down the FCC's order, or, given enough public pressure, Congress even could pass new net neutrality laws.
Information for this article was originally published on Wired